Przemyslaw Seneczko
Welcome to my personal web page! I am professional software developer based in Warsaw, Poland. I hold both Bachelor's of Science and Master's of Science degrees in Computer Science (Institute of Computer Science), from Faculty of Electronics and Information Technology, Warsaw University of Technology. I am also member of Microsoft Certified Professional program currently certified in the following areas:
70-536 — Microsoft .NET Framework - Application Development Foundation,
70-511 (Technology Specialist) — Windows Applications Development with Microsoft .NET Framework 4.
My primary technical interests include:
object oriented programming in C#, ISO C++, JavaScript, Python languages:

development of desktop applications,
development of web applications based on Microsoft technology stack,
system programming

operating systems — internals, administration, programming interface.
To some extent, I am also interested in:
application, operating system and network security,
techniques of parallel programming and data access synchronization mechanisms,
kernel mode programming (only Linux kernel so far),
software engineering, perceived as systematization of software design and programming principles, rather than developement methodologies along with management practices,
methods of reverse-engineering of software,
digital electronics, as well as computer architecture.
My "non-technical" fields of interest include:
being well informed about current affairs in my country and around the world (I'm an enthusiast of Feedly),
reading — journalism, blogosphere, fiction and literature of manners (disregarding ones, that are weakly related to the real life),
travelling, sightseeing, visiting new places,
English language,
economics,
lifehacking and methods of personal development,
sports — I especially try to practice on regular basis: running, cycling, swimming,
philosophy of minimalism.
---
Contact via email address:
contact (at this site's domain)
Directly from this site, you can visit:
my technical blog (English),
web site of my project Simple File Annotator — which is an application, that allows you to easily assign text annotations to any file.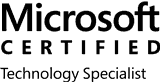 ---
Links:
---
---